Race Information
72 teams will compete in fun and exciting races
Race format: Each team will race in 1 x 250M race and 3 x 500M races.
Race Registrar:
Race registrar tent will open at 7:30am.
Steers Briefing
Steerspeople will be briefed on general race information and procedure during marshalling for your first race of the day. There will not be a separate Steers meeting during the Festival.
Steers for Women's Teams.
The Steveston Dragon Boat Festival will not require that women's teams have a female steers. Women's teams at Steveston may have a male steersperson.
Location:
The event is located at Steveston Village, Richmond BC. Britannia Heritage Shipyard (at Westwater Drive and Railway Avenue) to Imperial Landing. If using GPS or Google maps use: 4180 Bayview Street, Richmond BC.
There will be a drop-off area for equipment and paddlers at this location.
Parking:
Is  available at the T Homma School, which is located across the street from the Britannia Heritage Shipyard at 5180 Westwater Drive. Parking is available for a suggested donation of $5 (all proceeds to Richmond Food Bank). Parking is very limited so please plan to carpool. The parking lot will open at 7:00 am precisely.
Tents: Please bring your own.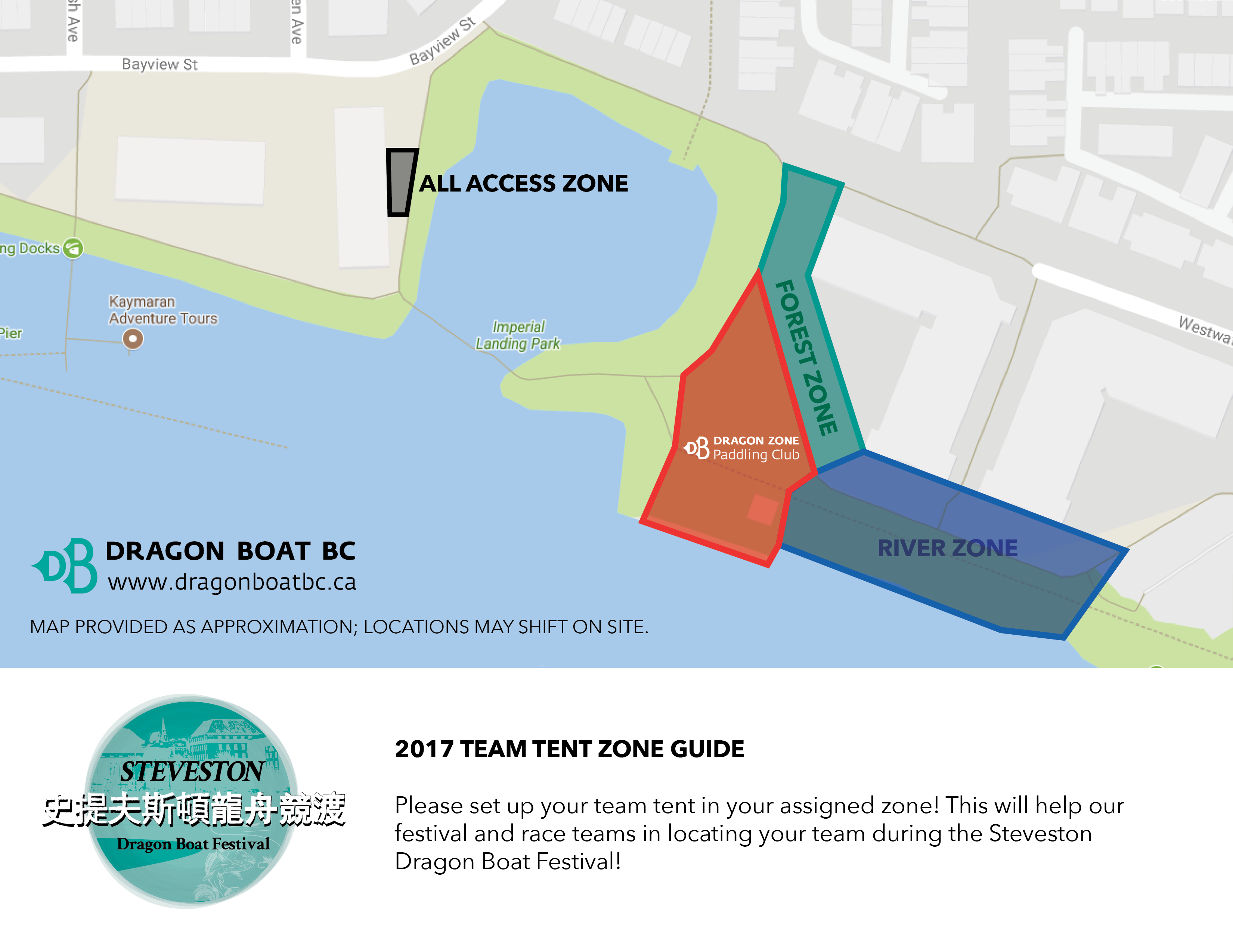 Valuables: Please leave your valuables at home. There is no-where on-site to leave them.
Awards: Immediately after the last race at the paddlers party! Paddles Up!