2017 Steveston Dragon Boat Festival Partners 
Onni Group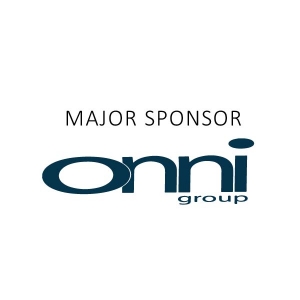 ---
Steve Nash Fitness World

At Steve Nash Fitness Clubs, we are dedicated to developing the most effective training programs just for you. Whatever your goals are. Our community of members and staff share an energy that inspires the potential in us all. We've been helping people live a healthier life over the last 50 years. We're all on a mission to achieve results and we're not afraid to work for it.
Our supportive team of highly skilled professionals will provide you with the latest knowledge on our wide-selection of innovative fitness classes, focused workout programs, the benefits of nutrition, as well as progressive personal training techniques and the most advanced equipment to maximize your experience.
---
Pure Leaf Tea


At Pure Leaf, we have one philosophy that applies to everything we do: The best things in life are real.
But real isn't always easy.
That's where our passion comes in. A passion for serving some of the best tea out there, whether that's iced tea brewed and bottled without powders or concentrates or giving you the delicious and delicate leaves to brew at home.
---
In 1984 something happened that forever changed the local beer industry: Granville Island Brewing opened the doors to Canada's first microbrewery. And in doing so, we opened hearts and minds to a whole new beer drinking experience.
Driven by a firm belief that the West was ready for a premium, natural, unpasteurized beer Granville Island Brewing introduced locals to our now famous Island Lager.
And it wasn't long before we were adding more new and unique, West Coast inspired craft beers to our lineup. In celebration of our heritage, we name each new GIB beer after iconic Vancouver locations that embody the West Coast lifestyle.
Over the years, we've become more than just the local brewery. We focus much of our sustainability efforts towards ongoing community investment, including sponsorship and charitable support, involvement with local sports teams, community organizations and more. We're just as proud of that as we are about what we put in our bottles.
It's Good to Be Here!
---
Mainstream Broadcasting Corporation is a British Columbia media company owned and operated by local Vancouver resident and businessman, James Ho. Mainstream began its broadcasting service in 1973 as Overseas Chinese Voice (OCV). In 1993, OCV programming was incorporated into the multicultural AM radio station of CHMB AM1320, serving the needs of Vancouver's multicultural community. In addition to meeting the demand of the Chinese-speaking community, CHMB is also providing service to the growing diverse Vancouver community in 12 other languages including Portuguese, Brazilian, Filipino, Greek, Japanese, Tamil, Ukrainian, Vietnamese, Danish, Icelandic, Norwegian and Swedish. Every effort is made at the station to ensure its programming reflects the diverse cultures and core values of Vancouver's ethnic communities, fairly and accurately.
---

Glacier's community media publications serve more than 2 million readers in more than 60 different communities across Western Canada in print and online.
Our publications are long-established, trusted, award-winning brands that are not only the primary sources of news for the communities we serve, but also community institutions which support thousands of non-profit organizations and community projects with millions of dollars in in-kind sponsorship. Our unmatched hyper-local content and distribution channels enable us to connect local and national advertisers with customers weekly and daily not only in our title publications in print and online, but also through a wide array of customizable features, specialty publications and programs, events and online initiatives.
---
Urban Impact salutes the Steveston Dragon Boat Festival for their commitment to promoting sustainability, minimizing waste, reducing the Festival's environmental impact and championing positive behavior such as recycling. Come celebrate with us, and take the opportunity to share the excitement as we jump into summer and the Festival festivities!
---
Richmond Sentinel