All Day
DJ – Stephen Yau
10:00 am 
Rose Ranger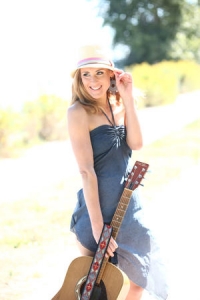 Raised on the North Shore of Vancouver, Canada, Rose Ranger was immersed in the world of arts from an early age at her alternative school Windsor House and through her mother who was a film teacher at Simon Fraser University. Rose studied tap, ballet and jazz at Vanleena Dance Academy, theatre and voice at Capilano University and the American Academy of Dramatic Arts and eventually picked up the guitar and began writing and recording her own original songs.
Since then Rose has recorded five albums including an array of singles with a distribution deal through Warner Music Canada and a publishing deal with BMG Chrysalis. Rose wears many hats in the entertainment biz as a singer, songwriter, voice over artist and actor working out of Vancouver, British Columbia and Los Angeles, California. From Top 40 Pop to Electronic, Country and Singer-Songwriter genres, Rose co-writes with numerous multi-award winning hit songwriters including Ryan Stewart (Carley Rae Jepsen, Hedley, Simple Plan), Nick Bearden (Jamestown Revival), Jeff Dawson (Daniel Powter), Mark Makoway (Moist), Kyprios (Sweatshop Union) and many more. Rose has been a guest performer for Stiletto Entertainment and Disney Cruise Lines and she is a vocalist with Cirque Du Soleil's talent roster of performers and also adjudicates songs for the Independent Music Awards.
Performing both solo and with her band, Rose has toured in Canada, America, Germany, Australia, Africa and the Caribbean. The multi-talented artist's independently released single "Beautifully Broken" was written and produced by Rose with her co-producer Davey Badiuk (Dragonette, Tegan and Sara) receiving airplay on Top 40 Hit Radio in both Canada and America and Stingray Digital Radio.
Stay tuned for Rose in the role of the wife on the ABC drama television series "The Good Doctor" which stars Freddie Highmore (Bates Motel) and is executive produced by David Shore (creator of the critically acclaimed TV series "House").
---
11:30 am
Winston Matsushita Trio
---
1:00 pm
Los Tambores

---
2:30 pm 
Las Estrellas de Vancouver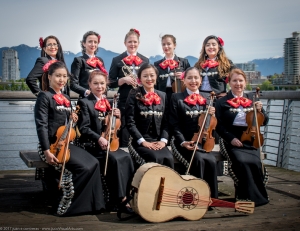 Mariachi Las Estrellas de Vancouver is Canada's only all-female Mariachi band. Since it began in September 2014, the group has gathered some of the most highly skilled woman musicians in Vancouver and has developed a devoted following and a lot of interest in and out of the local Latin community. The group has hosted sold out self-produced events with visiting musicians and scholars from San Diego and LA. We have also been showcased in one of the largest Latin Festivals of the Pacific Northwest – Carnaval del Sol 2016. The repertoire is very traditional and we play many of the most popular Mexican songs in many genres and from most regions in Mexico.
We are part of the movement of women in Mariachi and strive to bridge the gender and cultural gap. To continue this movement, we will be participating in the first ever International Women's Mariachi Festival in Mexico in June 2017. The hosting Mexican group will then visit Vancouver in August along with one of our greatest inspirations Dr. Leonor Xochitl Perez who has studied the history of women in Mariachi for the past 20 years. We are honoured to be a part of this history and we would like to make you a part of it, too!
Group contact:
Michelle Cormier
estrellasdevancouver@gmail.com
604 440 2355
---
4:00 pm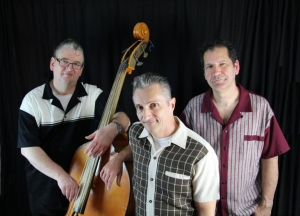 The Palomars are a rockabilly and hillbilly swing combo made up of some of the stalwarts of Vancouver's roots scene. Taking high energy rockabilly, mixing in some uptown hillbilly jazz, and film noir, the combo will get you jumping in no time. Since releasing their "Out Of  The Past" Album and subsequent singles, the Palomars have received international interest, plays and reviews reaching fans across North America to Europe. "Your album is brilliant, one of the best of the year, will be at the top of our radio" says DJ Chema Valbuena (Spain). When The Palomars are performing you can always guarantee a packed dance floor.
---